HAPPY INDEPENDENCE DAAAY!
June 12th. Went out for dinner at Friday's then dessert in Cupcakes by Sonja's in BGC High street!
Buffalo Wings!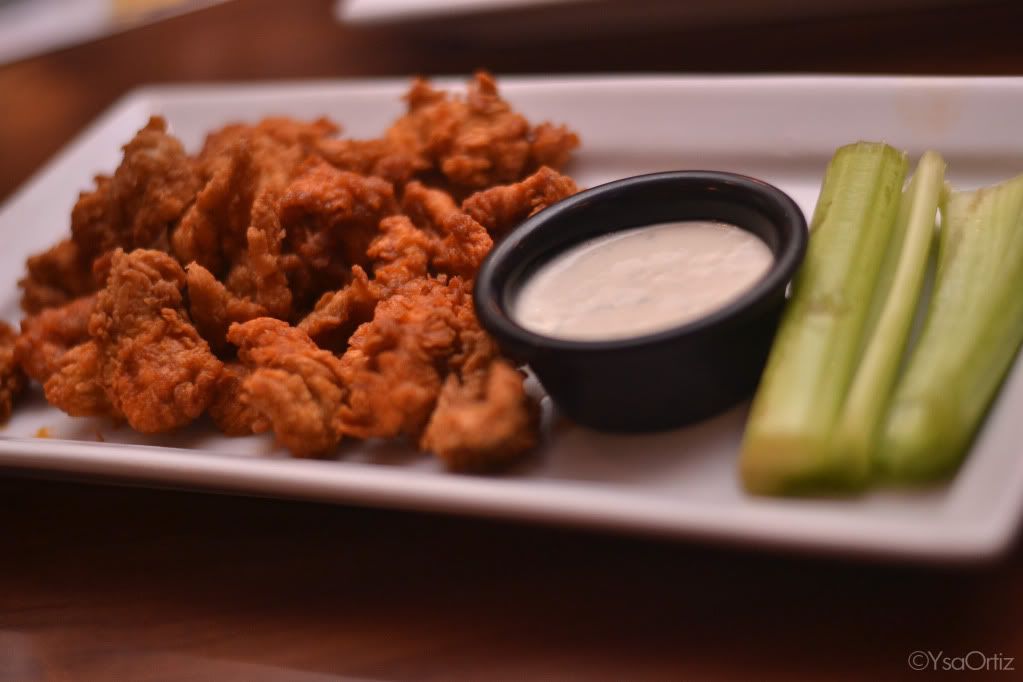 Yes, the famous fried mozzarella cheese sticks!

Caesar Salad.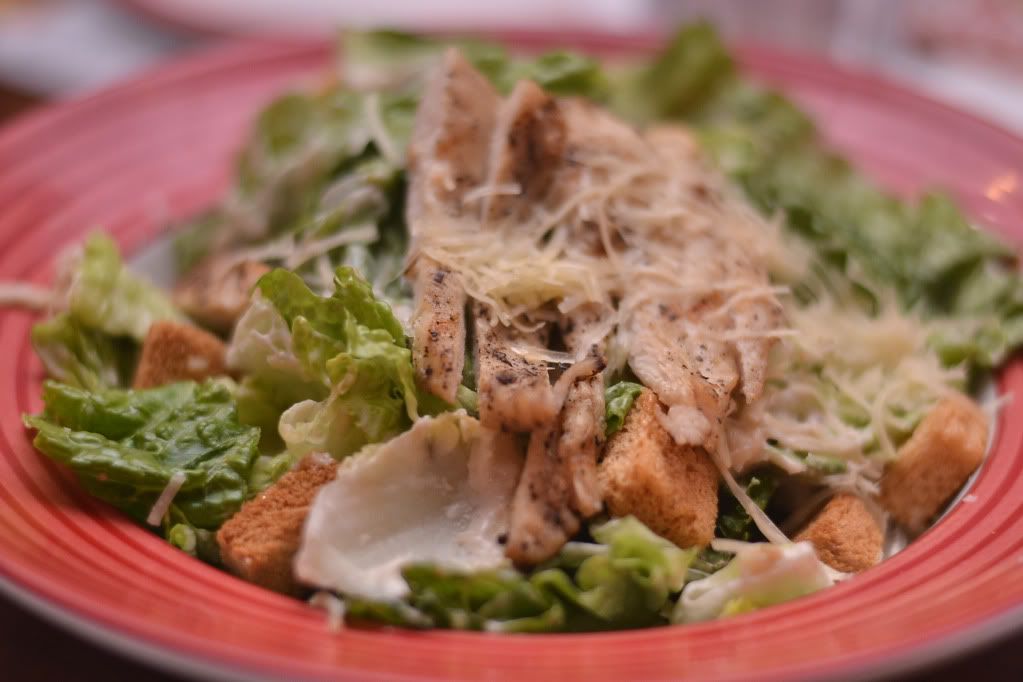 Cajun Shrimp Pasta!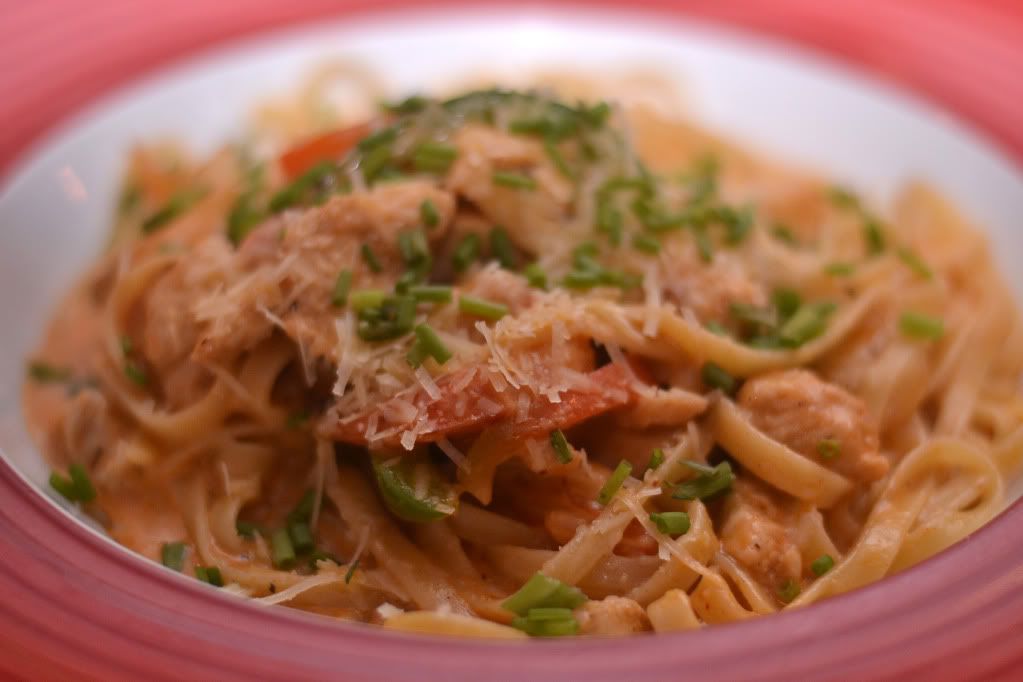 Happy Independence Daaaaaaaaay!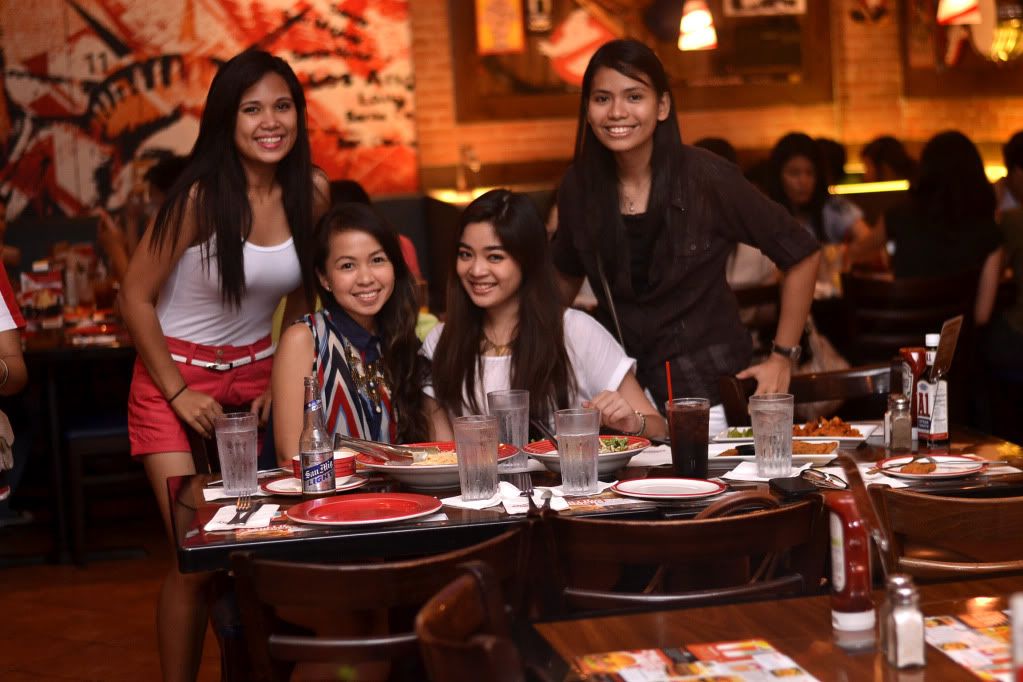 In the photo (L-R): Ysa, Jamie, Pat, Meg
Afterwards, we were really craving for something cake-y. Haha! So we headed over to Cupcakes by Sonja to have our favorite cupcakes (Red Velvet Vixen and Bunny Hugger Carrot Cupcake). Plus a cupcake that fit the occasion! Chocolate!
But because Meg had to leave earlier, it was only Jamie, Pat and I who had cupcakes. Boo
They say that our setup looks kinda familiar. But yes, familiar isn't it? Watch the Carb Trim commercial

HAHAHA
Yey to another blog post!
P.S. Check out Jamie's Independence Day post: Walking Flag.